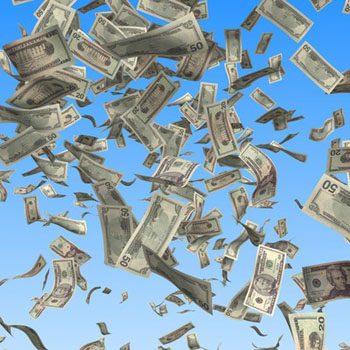 What is an Energy Efficient Mortgage (EEM)?
As the single largest housing expense after a mortgage payment, utility costs can have a direct impact on how large of a mortgage a homebuyer can afford. Buyers can save money on the cost of utilities by making energy efficient improvements to the home they are purchasing. New homebuyers or current homeowners can use FHA's Energy Efficient Mortgage (EEM) to finance the cost of these improvements. FHA offers the Energy Efficient Mortgage Program to allow homebuyers to finance the purchase of a home—or refinance a homeowner's current mortgage—and include the cost of the energy-saving, cost-effective improvements through a single mortgage. FHA's EEM program recognizes the monthly utility cost savings when homebuyers make energy efficient improvements. Borrowers may use the EEM program to finance the cost of energy efficient improvements into their new mortgages, without the need to qualify for additional financing, because cost-effective energy improvements result in lower utility bills making more funds available for their mortgage payments.
How the Loan Works
Buyers can take out an EEM loan as a 15- or 30-year fixed-rate mortgage or as an Adjustable Rate Mortgage (ARM) from an FHA-approved lender. FHA requires that a 3.5% cash investment be made on the property, based on the sale price. The total amount of the mortgage is based on the value of the home plus the projected cost of energy efficient improvements.
Because the home will be more energy efficient, owners will save on utility costs and, therefore, be able to devote more income to the monthly mortgage payment. The final loan amount can exceed the maximum FHA mortgage limit by the amount of the energy efficient improvements. Buyers may finance into the mortgage the cost of the energy efficient improvements determined to be cost-effective.
A Home Energy Rating System (HERS) provider will complete a measurement of the home's energy efficiency and provide a report listing recommended cost effective energy improvements, an estimated cost of the energy improvements, and estimated energy savings to the buyers and their lender. Buyers may finance the cost of the energy inspection report as part of the mortgage if the entire package, including these fees, is cost-effective. The amount of the energy efficient improvements is placed in an escrow account and released after an inspection verifies that the improvements are installed and the energy savings will be achieved. Buyers can begin making energy improvements after the loan's closing, and the work must be completed within 90 days.


Eligibility
Almost anyone who has satisfactory credit, enough cash to close the loan, and sufficient steady income to make monthly mortgage payments can be approved for a FHA-insured EEM loan. There is no upper age limit and no certain income level required. The following types of properties are eligible under the EEM program, including new construction or existing one- to four-unit single-family residences:
Single Family Detached Homes
Townhomes
Condominiums (certain restrictions apply)


Examples of improvements that are made under an EEM loan
Air sealing
Duct sealing
Replacing a heating/cooling system
Replacing a water heater
Lighting retro-fits
Fixing or replacing a chimney
Insulating an attic, crawl space, exterior walls, and/or pipes and air ducts
Replacing doors or windows
Installing active and passive solar technologies
Installing a programmable thermostat
Combining EEMs with other programs
EEMs can be combined with other FHA products including 203(k) and Streamlined(k) purchase or refinance. The energy efficient improvements completed under an EEM will qualify for the $1,500 Federal Tax Credit. Also, Georgia Power customers can receive up to an additional $1,900 in rebates, including $200 for the initial energy assessment, through the Home Performance with ENERGY STAR® Program that is being offered in the metro Atlanta area. Homeowners across the area who have already taken advantage of this program are seeing documented savings of 20%-50% on their energy bills. Many other state and federal programs also offer up to 65% in rebates and tax incentives for renewable energy installations such as solar and geothermal.
A Recent EEM Case Study

Charles, a new resident of Atlanta, recently purchased a beautiful home in the heart of the city that was built in 1955 and was very inefficient. By using the FHA EEM Program, he added $8,000 for energy efficient improvements to his loan with no additional qualifying. With this money he was able to install a high-efficiency furnace, a new duct system, foam insulation in the floor over the crawlspace, an ENERGY STAR programmable thermostat, and attic air sealing and insulation. His house is now much more comfortable and is $85 per month less expensive to operate. Though his mortgage payment increased by $55 per month, the $85 per month of savings in energy costs have offset that and actually put $30 back in his pocket every month. Charles also took advantage of Georgia Power's Home Performance with ENERGY STAR Program and received $1,300 in rebates for the initial assessment fees and completed improvement work. In addition, he was able to get the full $1,500 Federal Tax Credit for energy efficient improvements. If that's not enough, as a first time buyer, Charles will receive the $8,000 tax credit as well. After combining all of the savings, rebates, and tax credits, Charles is now enjoying over $11,000 he received through his EEM. Not to mention, he now owns a more valuable, durable, and comfortable home that is less expensive to own and operate.
Why Now?
If you are considering purchasing a new home or refinancing your current home, now is the time to act. Interest rates are low, and many programs offering rebates and tax incentives have limited funding and will likely be discontinued or replaced by lesser incentives as this funding dwindles. First time buyers and move up buyers have until April 30th to be approved before the $8,000 and $6,500 tax credits expire. Electric and natural gas rates are also expected to rise in the next few months making this the perfect time to make your home energy efficient through an FHA Energy Efficient Mortgage.
About Jason Payne
Jason Payne is the owner and President of Structured Energies, LLC. Structured Energies, LLC is committed to providing comfort, quality, efficiency, and value for all of our customers throughout the Atlanta, Georgia metropolitan area. We help facilitate many federal, state, and local energy efficiency programs that offer rebates and tax incentives associated with energy efficient improvements made to new and existing single family and multi-family homes. Programs such as ENERGY STAR® for new homes, Home Performance with ENERGY STAR for existing homes, Energy Efficient Mortgages, and Energy Improvement Mortgages