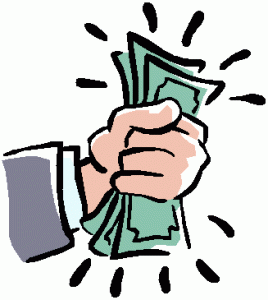 Having trouble coming up with the 3.5% down payment required for your FHA loan? Still fruitlessly searching for someone who will loan you the money for your tax credit up front? Take heart. We have used our experience to determine the five easiest ways to get your funds to close. Remember that by filing an amended return, you can generally have your (up to) $8000 in hand in approximately 3 weeks.
Borrow from a relative. FHA allows a buyer to borrow their funds to close from an immediate relative (i.e., parents, siblings) and then they can pay them back once they get their Tax Credit check in from the IRS. We need to document the funds coming into the bank account and specific guidelines apply.
Get a gift from a relative. Do you have a generous uncle who doesn't expect a payback? FHA allows the money to also be a gift from a blood relative. Again, we will need to document the funds and specific guidelines apply.
Borrow against a piece of property. Another way to obtain funds to close would be to borrow it against a collateralized loan . The buyer must qualify for the additional monthly payment. Examples of collateralized loans would be borrowing against a current home (if you are a Move Up/Repeat Borrower), Cars, CDs, Boats, etc. You may also pay back the collateralized loan when you receive the Tax Credit if they wish.
Borrow against your retirement plan. If allowed by your employer, you can borrow against your 401K or other retirement plan. Lenders are not required to count against the ratios the amount that is borrowed against the retirement plan.
Sell your stuff on craigslist. You can sell personal items (i.e., vehicles, scuba diving equipment, etc) in order to obtain funds to close. Specific documentation required.
Just remember that with any of these strategies, you will need to show a paper trail, so be sure to document your transactions and that your deposit to your bank account matches your documentation.